Wizard's Suite
A REFLECTION OF TRUE VICTORIAN GRANDEUR
Reserve
Step into a spell-binding magical abode in our exclusive Wizard's Suite! Created with The Store of Requirement, the suite is the only one of its kind, styled to welcome any witches or wizards to their home away from home.
Our roomy Suite (80 square metres) is filled with officially licensed merchandise from a certain magical world. The entire lounge, separate bedroom and entry-way has been furnished, and a secret entrance-way lets witch and wizard families book a connecting Superior Room if needed.*
A stay in the Wizards Suite includes a themed welcome gift.**
*The connecting Superior Room is not themed and can be booked at an additional cost. This suite is not affiliated or endorsed by Warner Brothers and the Harry Potter / related brands.
**This gift is only available for bookings made direct with the hotel via the website, email or phone.
- One Bedroom Suite
- King Bed
- Large Suite
- Shower Over Bath
- Hairdryer In Room
- Iron and Ironing Board
- Pillow Menu
- Separate Lounge Area
- Spring Street View
- Walk-in Robe
- Entrance Foyer
- Marble Bathroom
- Free WIFI
- 24 Hour Reception and Concierge
- 24 Hour Room Service
- Business Corner
- Dry Cleaning and Laundry (Additional Cost)
- 24 Hour Valet Parking (Additional Cost)
- Additional Amenities on Request
- Complimentary Newspaper on Request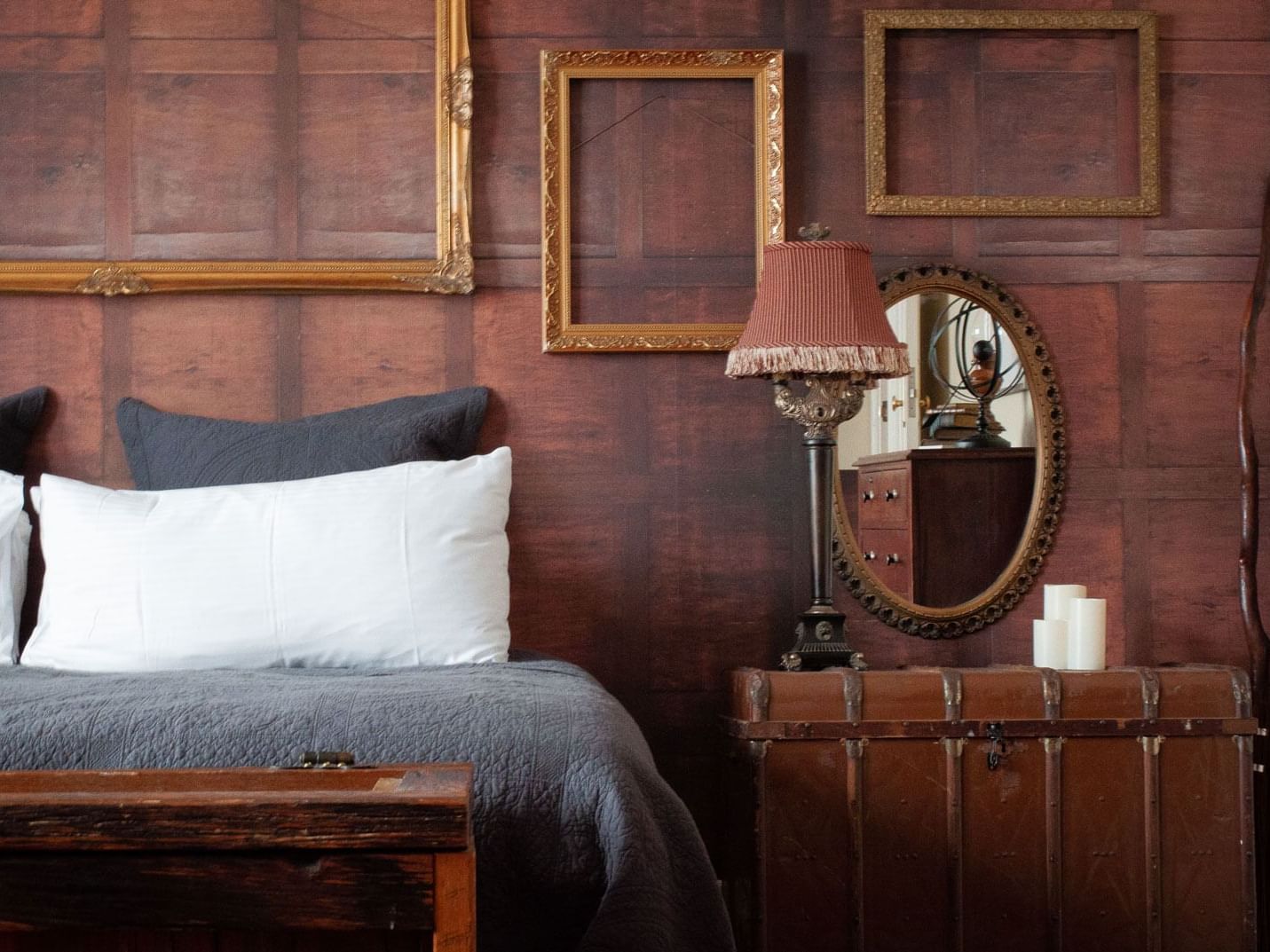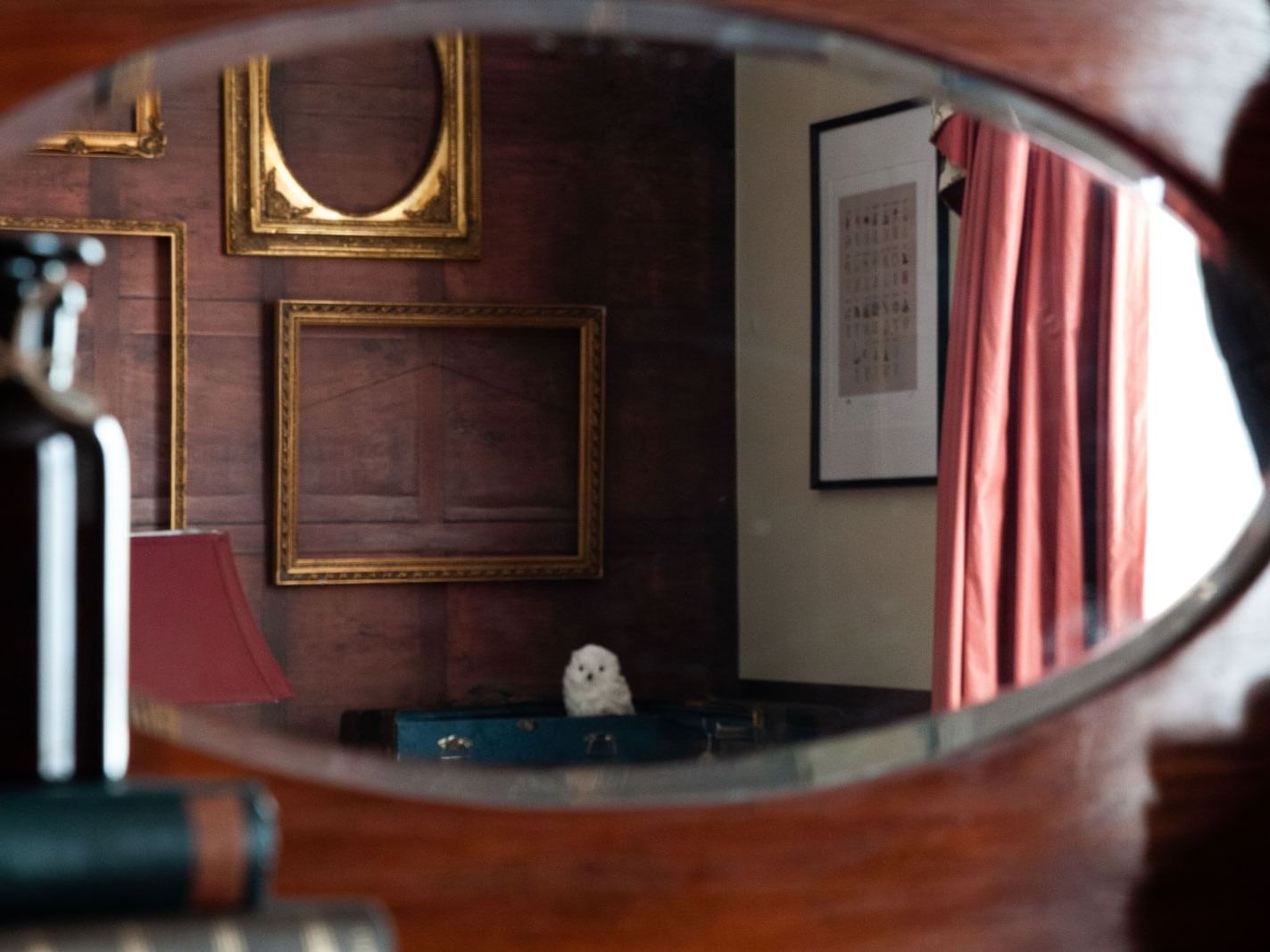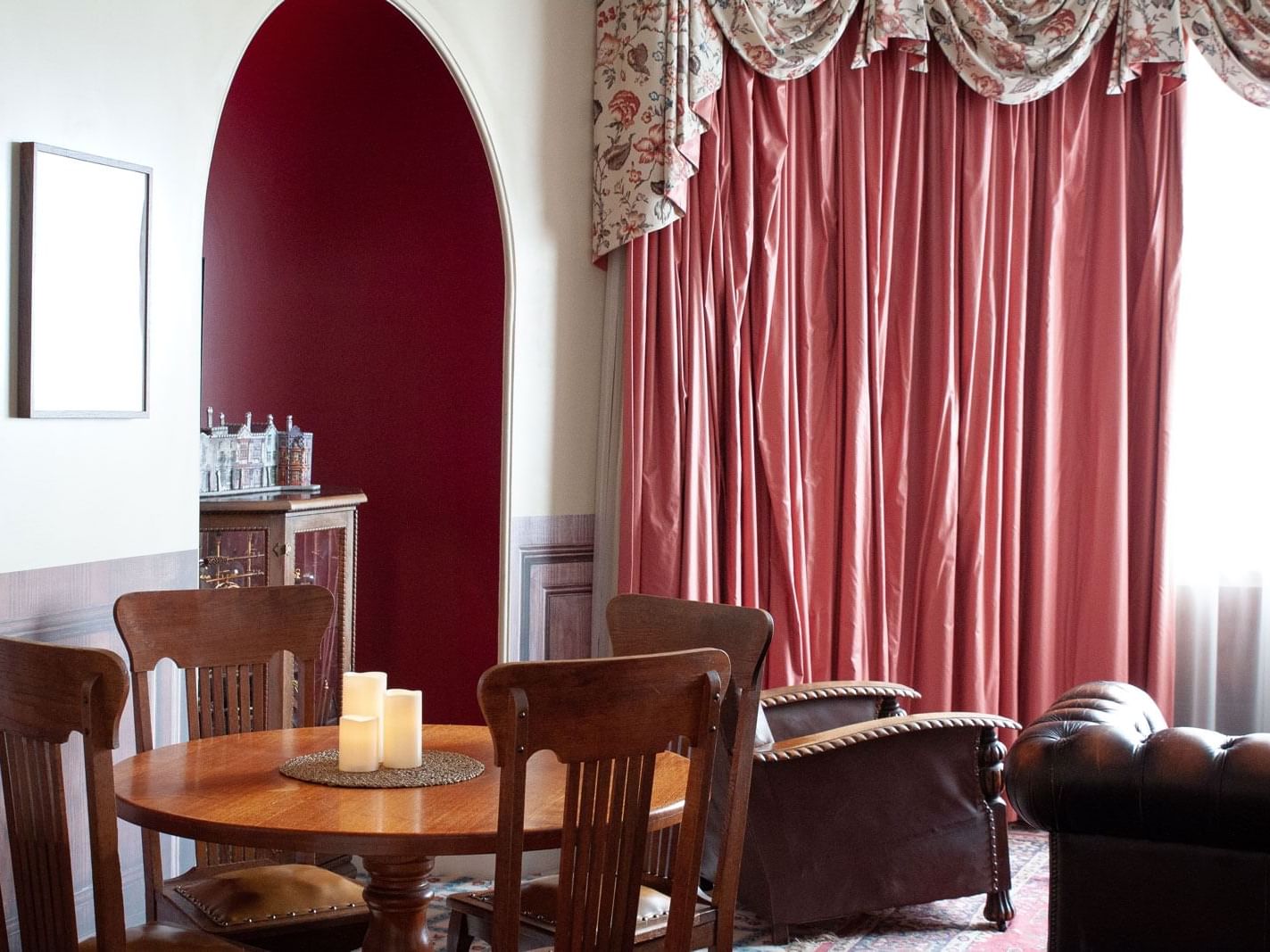 You may also like
VIEW OUR OTHER ROOMS
Room Offers & Packages
STAY IN TOUCH WITH LATEST NEWS AND SPECIAL OFFERS